With the internet and digital printing resources encroaching swiftly than ever before, starting a t-shirt printing business is no more a pipe dream. Whether you think of selling physical or at the online stores, with the right approach and strategy in tandem, you can excel in the business field and attract potential buyers.  And even if you are an entrepreneur or a solopreneur, with next to no money, a T-shirt printing Singapore business start-up idea should be on your top list. 
So are you ready to start the journey of t-shirt printing business at a shoestring budget and yet create your unique brand space in the market? Keep reading further and open your gates of a passive and semi-passive income. 
To start with, you need to define your business and create a "Brand." This can only be done if you know your niche, give a brand name and design a logo for the business. You need to study the market requirements in order to define the niche. Niche defining means, on which product will your business focus on. 
For instance, if your target audience consists of students, you are required to make t-shirts that are creative and funky. Sophisticated looking t-shirt design is not entertained by them. So, depending on the audience in which you want to market your product, your design and print ideas shall go further. 
With this approach, you would have got a couple of niches in the bucket, but you need to further narrow it down to a single niche. For this, you need to do proper market research and see what all t-shirt designs already exist. Also, consider the selling platform and the accessibility of your niche over that platform. You can check out your competitor for some good ideas but do not copy them. 
Allow your mind to brainstorm some unique name and logo ideas. Once you are done with the same, you will now need some t-shirts to sell. 
Many online tools allow you to browse through some excellent t-shirt printing designs and templates. You can download some of them, take inspiration from and create the folder of selected designs. If you are a graphic designer or know how to design, it would be an easy job for you and the business. 
You wouldn't have to pay hefty amounts for creating a design that is creative and unconventional at the same time. If you want to check if your logo/design resonates with the audience, you can promote it over social media and get the response. 
Setting up the Store:
With dropshipping and print on demand methods getting all the hype, you do not have to worry about the printed t-shirts or a warehouse to keep them. We know it gets quite a time consuming and complicated, and hence, hire an agency that will take care of the same thing.
If you are planning to go for print on demand selling, there are many online platforms you can choose from. Some of the options are given below: Teepublic, Printful, Teespring, Society6, Redbubble, etc.  Some of the platforms also allow us to build a custom shop on their pages and sell online. 
Everything else would be taken care of, you only have to set up the store and the contents within. To make the work easier, even the order placement and shipping services are also available from some service providers. Such platforms work 24/7, and hence you do not have to stress over anything that could mess up the site.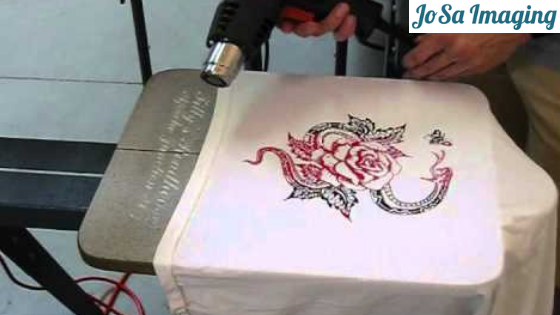 Getting Social:
We all know the importance of social media platforms for business marketing. So start setting up a social media page on Facebook and Instagram. They are your secret lucky keys to success. Instagram is more about images of the products you want to sell. 
So stock up some awesome sleek designs and then move ahead. Based on the target audience, define your marketing strategy. 
You can also run the cash to run ads or try hard to generate organic traffic on the t-shirt store. The only motive behind running the marketing campaign is to outreach the brand to the audience who is really interested in making a purchase from our niche selection. 
To work upon setting up the authenticity of the business site, ensure that you have a decent-sized audience. Start posting your cool designer t-shirts and there you go, running up the store at a very low budget. 
Integrate customer reviews on your official site and comments on social media accounts. Since you are new in the market, your prospective audience relies on and trusts more on user-generated content. Drive more people towards your store for better business. 
We do not say that just stick to Facebook and Instagram marketing. You can try other social networking platforms like Twitter, Pinterest or Tumblr depending on the target audience. 
The quality and type of print may vary depending upon the printing method you plan to use. If you do not have the idea about the printing methods, we have listed down a few of them briefly. For a detailed description and procedure, you should refer to other sources. 
It is possibly the most favourable and best t-shirt printing method which maintains the quality of the print. Less suitable for a limited budget campaign, but if you are getting a bit liberal and thinking to spend something more, you should be going for Screen printing. 
The heat transfer method is more flexible and cost-effective as compared to other printing types. When you have finalized the design, you can transfer it on paper with the help of a digital printer. And, if you do not want to use any digital printer, cut the pieces of adhesive vinyl and utilize them for designing. 
For a shoestring budget, you can start with heat transfer vinyl and an iron box process. And if you possess an inkjet printer, you can use inkjet transfer papers, which is a very cost-effective option. 
Direct to garment(DTG) printing method:
The fastest and most convenient printing method is DTG. The final output from this method is eye-soothing and never disappointed the people. But we are sorry to say, this method is not suitable for a business with a tight business. 
So this is how an online Cheapest T Shirt Printing Singapore business can be started on a shoestring budget. We advise you to follow the procedure and come up with your own strategy and planning, keeping in mind the key points. We don't see any compelling reasons not to start the business. So, why wait? Let's get going.